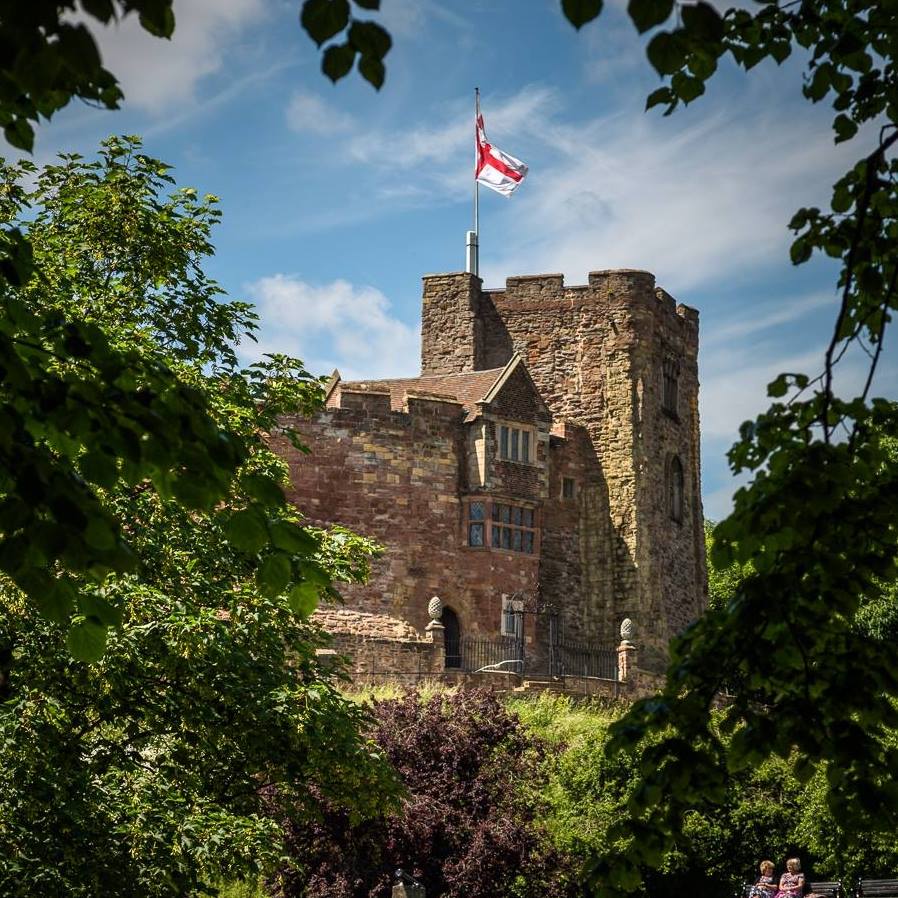 The famous Tamworth annual St George's Day celebrations organised by Tamworth Borough Council's Arts & Events team is set to make a virtual return for 2021.
This year's fun-filled interactive online event will be taking place across Friday 23rd April and Saturday 24thApril and includes a great line-up of online workshops for you to enjoy safely at home or in the classroom at a later date.
Saint George's Day, also known as the Feast of Saint George, is celebrated annually on the 23rd April. The legend of St George, England's patron saint, tells of a brave knight on horseback slaying a beastly dragon to save the princess from giving her life to the dragon, as the village had run out of treasures and livestock offerings.
It is a day that is widely celebrated with the raising of the St George's Day flag which can be seen flying high at Tamworth Castle and is a celebration that usually draws a crowd of thousands of visitors to the Castle Grounds to watch re-enactments, jousting and to take part in medieval workshops.
This year, while the event can't go ahead in the usual format due to the ongoing coronavirus restrictions, you are cordially invited to virtually partake in a great range of online workshops, suitable for all the family.
These include: dragon puppet making, purse making, a 'dramathlon', medieval game making, storytelling and heraldry. All workshops will be virtually accessible via the Tamworth Arts and Events social media channels and website.