This October sees Tom Aspaul unveil the long-awaited short film to accompany his critically acclaimed debut album, 'Black Country Disco' - 'Black Country Disco: The Movie'
A love letter to the Black Country, the film was shot over the summer months of 2020 on location in Wolverhampton and Birmingham, by fellow queer filmmaker Sam Taylor-Edwards. Including three songs from the album, 'W.M.', '01902' and 'Tender', the 10 minute clip encapsulates the same feelings of heartbreak, loss and acceptance expressed on the record - which charts Tom's journey from the end of a five-year relationship in London, to his move back home to the West Midlands.
Aesthetically and stylistically in-keeping with the late 70s/early 80s sonic cues from the album, the film, shot entirely on film and VHS, is a nostalgia-tinged, soft-focused and star-lensed romp through choreography, Wolverhampton landmarks and long journeys along the M6.
We join Tom during 'W.M.' as he arrives home in the "Wild Wild West" Midlands, suitcase in hand, seemingly searching for something. The crew were allowed exclusive access to shoot on the trams and platforms of the Midland Metro, with the network displaying lyrics from the song across their display boards. The film then erupts into a queer disco fantasy sequence for '01902' - showcasing Tom's innate ability as a performer - with this segment also starring acclaimed dancers Josh Lay and Omari Douglas (who has a lead role in Russell T. Davies' upcoming queer-focused TV show 'It's A Sin'.) The movie finishes at the beginning of the narrative, with a broken and bruised Tom, contemplating his life from a bathtub, in 'Tender' and making the decision to move home.
With rave reviews so far for 'Black Country Disco' from: GQ - "utterly luscious"; Gay Times - "queer disco album of the year"; Notion - "delicious disco delight" and Stereoboard - "a serious contender for album of the year"; 'Black Country Disco: The Movie' will be Tom Aspaul's very first visual/music video, in seven years of releasing music.
During the shoot for 'Black Country Disco: The Movie', a ten-minute 'Making of' behind the scenes film was also shot, detailing the arduous but incredibly fun filming process. This will be released a week after the film and premiere on Tom's YouTube channel.
Tom Aspaul has been writing and releasing music since 2013. His self-penned first single 'Indiana', was produced by Grammy-nominated superstar MNEK and ultimately covered by Australian pop-Goddess, Kylie Minogue (who, in a full-circle moment, featured two songs from Tom's debut album, 'W.M.' and 'Dead Already (Save Yourself)' on her own carefully curated 'Infinite Disco' playlist'). More success soon followed, with Tom writing hits for AlunaGeorge, Snakehips, Becky Hill, Jones and current Brit Award for Rising Star winner Celeste. Despite this focus on writing for other artists, Aspaul has maintained a steady flow of singles and features, amongst them 'Better By Your Side', with Aeble (produced by Starsmith) which has amassed over 11 million streams on Spotify and 'Do It Well', with XYConstant, which was nominated for the Popjustice £20 Music Prize in 2016. In 2019 Tom set up his own label, 1609 and began releasing his own music independently. 2.5 million streams and over 250k monthly listeners later, 'Black Country Disco' has served as his reintroduction to the world as a consummate artist, performer, singer, songwriter and producer.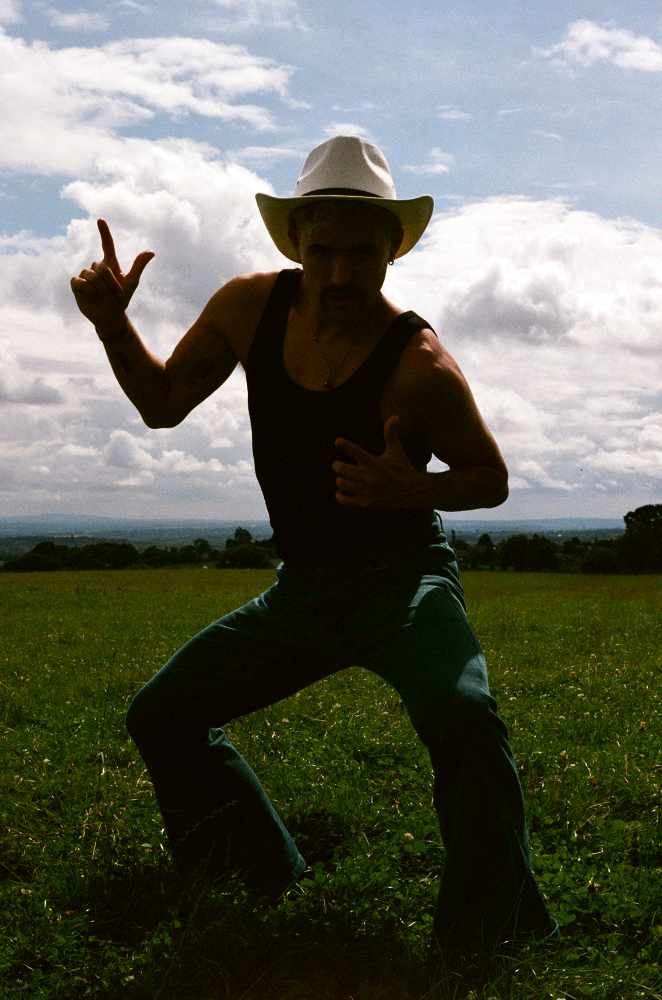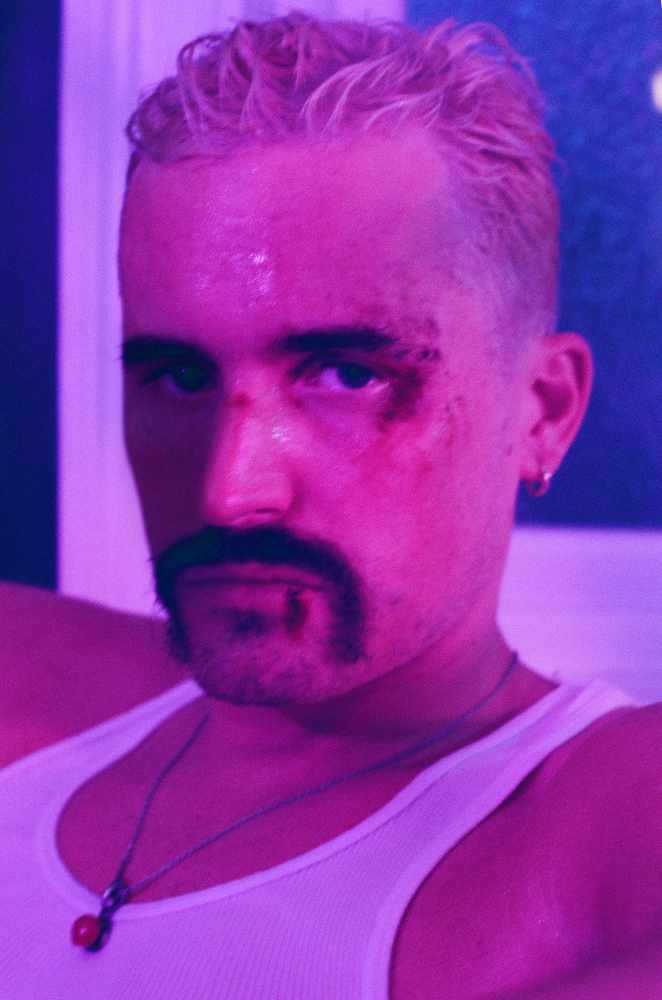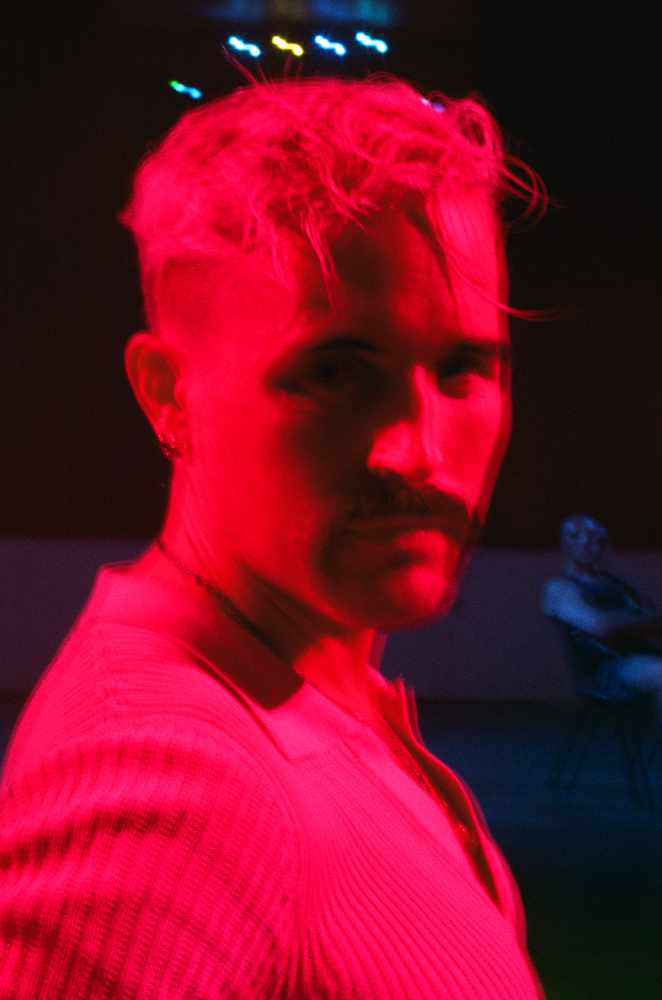 Sam Taylor-Edwards is a queer director and photographer. His first major music video was for ex-Klaxon frontman James Righton and his solo project, 'Shock Machine'. The video premiered on The Fader, gaining coverage on Clash and DIY alongside being shared by Gucci. In 2019, Sam's short film, 'Troll Dolls', was showcased as part of the official selection for London Short Film Festival. His most recent projects feature queer favourite Harry Clayton-Wright and upcoming singer-songwriter Imogen Mahdavi, both featured in Wonderland magazine.
In Tom's words: "I have been making and releasing music for quite a while now and in that time, I have tried (and failed) to create some kind of music video that I felt matched up with the music. Be it budget restraints or health emergencies (my appendix burst on the day of a shoot once!) I never quite managed to finish a visual - but with 'Black Country Disco' being my debut album, I decided it deserved something bigger, more ambitious and more expansive, mostly so I could express all the emotions I had on the record, which to me is as much about dancing and joy as it is pain and heartbreak - but also to try and encapsulate the 'Black Country' as a place, distinct, removed from London and full of character and history. It was really important for me to work with a queer director, so we were both on a certain level aesthetically and referentially - and Sam has pulled it off and truly realised the vision I had for this film! I hope you enjoy watching it as much as I did making it! The dancing! The stomping around Wolverhampton! The 70s styling! It has all been an absolute joy."
In Sam's words: "Oddly, growing up, it hadn't occurred to me why I loved pop music so much. Or why I was drawn to the often epic, event-like music videos that came from likes of Madonna and Britney… aside from being a closet gay-boy! Now an adult, I've come to realise it's because pop videos have always been about spectacle. They're colourful and loud and shamelessly unapologetic. That's exactly what Tom and I wanted to channel with Black Country Disco: The Movie - but gayer."
Stream Album Here
FOLLOW TOM ASPAUL